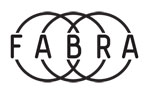 FBRCD-12, Thommessen/Bibalo.

Smaalenenes avis: Trond Erikson, 27 March 2014.
Once again I have the joy of opening a CD by the relatively new Telemark Chamber Orchestra. This time they have recorded music by two of the giants of contemporary Norwegian music: Olav Anton Thommessen (1946) and Antonio Bibalo (1922-2008).
Thommessen's "Rapid Clouds" is a work for improvising soloists and chamber orchestra, written for the trio "Poing". The solo instruments are alto saxophone, soprano saxophone, accordion and double bass, and when combined with a high quality chamber orchestra, the outcome is music that is a joy to listen to.
Nevertheless, Bibalo's Concerto da Camera no. 3 – written just three years before the composer died – is an experience to listen to. Not only is the music incredibly well written, the sound of the orchestra and soloist also merge into a homogeneous whole.
Ingrid Andsnes is the solo pianist. She won the Janacek prize in 2003, and has played in a number of Norwegian orchestras.
It is therefore great to see Andsnes excel as a soloist on this recording, giving her the chance to show off another side of her talent.
Although both of these compositions are extremely recent, their musical styles will nevertheless appeal to most people who are interested in our own contemporary music.
Bibalo's concerto was written for the Telemark Chamber Orchestra. The orchestra is conducted by Lars-Erik ter Jung.

Dag og Tid. Sjur Haga Bringeland
New and Norwegian.
Telemark Chamber Orchestra has released yet another interesting album of contemporary music. In Rapid Clouds, Olav Anton Thomessen allows the three soloists from the group Poing to improvise against the backdrop of a fully scored chamber orchestra piece. The work has a good driving rhythm, a dramatic sinew that runs through it, giving the improvisers fertile ground for their elaborations. Antonio Bibalo's Concerto da Camera No 3 is also powerful, with its rough, neoclassical rhythms. The highlight of the album is the emotional, but far from sentimental, Largo melodico movement, where Håkon Thelin impresses with his melodious performance on the double bass.

Klassisk Musikkmagasin. Martin Anderson Nr. 3/2014
Thommessen Rapid Clouds* Bibalo Concerto da camera No 3. Olav Anton Thommessens Rapid Clouds (2011) er en konsert for improviserende mer enn for konvensjonelle solister, og de spiller til et fullt utskrevet strykeorkestralt «fundament som følsomme musikere kan forsire og kommentere over». I trioen POING (altsax-akkordeon-bass) har han nærmest ideelle samarbeidspartnere. Antonio Bibalos Concerto da camera nr. 3 (2005) var hans siste orkesterverk, skrevet tradisjonelt for klaver, blåsesolister, strykere og slagverk.
Det er formet som tre etyder, med den midtre Largo melodico som den største og mest uttrykksfulle, omrammet av kortere og raskere allegri. Ingrid Andsnes blir dyktig akkompagnert av Telemark Kammerorkester, følsomt dirigert av Lars-Erik ter Jung. Fremragende lyd. Min eneste innvending er den svært korte spilletiden, som nærmest gjør dette til en singel-CD.