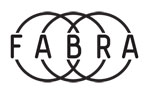 FBRCD-10, Arvesylv

Dagbladet. Ståle Wikshåland, 30 January 2013.
Next we have almost the opposite of self-conscious sound production, with Håvard Gimse's latest release "Arvesylv". It has been released on the small label Fabra, which Odd Gjelsnes distributes through MusikkLosen. And the concept is simple, with Håvard Gimse and all of his experience as a pianist, a big Steinway – and three Norwegian composers. Kjell Mørk Karlsen takes up most space on the record with 24 mini-preludes written for the pianist. But they are no better than well-crafted – studies in different composition techniques – and end up becoming finger exercises for Gimse.
However, the CD starts fascinatingly with two pieces by Geirr Tveitt. The first can be considered a variation on "Vilkomen med Æra", in which Gimse shows off all his subtle sense of tone. And it continues with "Morild", recreated through painstaking reconstruction – the outcome is a morass of sound, but one that is fascinating. And there is an enjoyable long stretch of Harald Sæverud, where Gimse reveals that there is more to this composer than you might think, infusing the characteristic style with gentle and refined nuances. And in doing so he makes me entirely forget the quality of the sound production.

Smaalenenes avis. Trond Erikson, 19 February 2013.
I had to play Harald Sæverud's "Rondo Amoroso" three times before I decided to like the version served up by Håvard Gimse. It is a lively interpretation – and the first time around it "collided" with my expectations of Romanticism. But Gimse's musical intuition is sound in the case of this famous piece: his version is both interesting and enjoyable to listen to.
However, the album starts with "Arvesylv" by Geirr Tveitt – an intense piano piece by this most Norwegian of composers. And it is beautifully played – full of feeling and colour. The piece has many similarities with "Velkomne med Æra", but only the first two beats are identical. Gimse has also selected a few of the many piano pieces written by another great Norwegian composer: Harald Sæverud. The pieces are well chosen, and they work well on this album – as they undoubtedly form part of Norway's musical heritage. In addition to the "Rondo Amoroso", the "Ballad of Revolt" is the other piece that really grabs the listener's attention.
Nevertheless, the main work on the record is Kjell Mørk Karlsen's "From folk music to twelve-tone technique – 24 mini-preludes for piano", op. 133. Here the composer demonstrates his ability to weave small musical fragments into a greater whole. Because there is a sense of unity to the preludes – and Gimse is once again the perfect interpreter. Quite simply, this record is a joy to listen to.
This is the very first recording of Tveitt's "Arvesylv" and "Morild", as well as of the 24 mini-preludes by Kjell Mørk Karlsen. Tveitt's "Morild" is a reconstruction of a recording of Geirr Tveitt playing the piano. No score for the piece has been found. The recordings were done in 2005, 2009 and 2012 in the Lindeman Hall at the Norwegian Academy of Music in Oslo.

Klassisk musikkmagasin. Martin Andersson
When did you last hear a piece that made you clap your hands in a mixture of childish delight and intellectual satisfaction? That was my exact reaction to Kjell Mørk Karlsen's "From folk music to twelve-tone technique" a slightly mysterious title that is explained by the subtitle: 24 mini-preludes for solo piano. In general terms, over the course of these 24 miniature pieces, each around a minute long, Karlsen (born 1947) moves gradually from Norwegian folk music towards twelve-tone series.
He rarely loses sight of the lively and humorous tradition of the Hardanger fiddle, although there are moments of quiet contemplation and explosive energy. In the cover notes, Nils Bjerkestrand tell us that Karlsen often uses "ostinato, parallel chording, polyphony, improvisatory elements, organ-points, tone clusters, etc." but the listener is left with the impression of a kaleidoscope of moods and exciting variation.
That same excitement is present in track 2, which is a reconstruction of Geirr Tveitt's five-minute study "Morild". Håvard Gimse has written an article describing how it was gradually a recovered as a piece that could be played. Gimse's performances are outstandingly good: he plays with minute precision without losing any colour and poetic nuance, and the quality of the recording is so intimate that you could almost be standing beside the piano. An astonishingly good album.