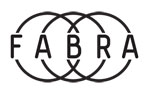 Fabra - Geir Inge Lotsberg
E-mail: gi.lotsberg (at) afontibus.no
Distribution:
The Fabra cd's are distributed by MusikkLosen. All Fabra cd's can now be ordered directly from the MusikkLosen AS.
e-mail: odd(at)musikklosen.no.
www.musikklosen.no
Phone +47 22198282
Digital distribution by
Orchard
The Fabra cd's are to be found at iTunes, Tidal, Spotify, Amazon Music, eMusic, Google Play a.o.
All artwork for Fabra is done by ERIK(sen).
Facebookpage here!