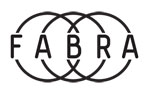 FBRCD-19: Miniatures, 20 Short Pieces for Piano.
Håvard Gimse, piano.

Works by: Olav Anton Thommessen, Wolfgang Plagge, Antonio Bibalo, Jan Gunnar Hoff, Egil Hovland, Knut Nystedt, Ketil Hvoslef, Jon Balke, Maja S. K. Ratkje, Nils Henrik Asheim, Dagfinn Koch, Lasse Thoresen, Knut Vaage, Helge Sunde, Christian Wallumrød, Asbjørn Schaathun, Magne Hegdal, Jon Øivind Ness, Eivind Buene and Therese Birkelund Ulvo.
Recording from "Den Gamle Logen" in Oslo.


FBRCD-21: TERJUNGENSEMBLE #2: TBA.
Works by Agnes Ida Pettersen, Herman Vogt, Sven Nyhus (arr.) and Ørjan Matre.
TERJUNGENSEMBLE, conductor Lars-Erik ter Jung, soloists Ingebjørg Lognvik Reinhold and Åshild Nyhus.
Recording from Grorud kirke in Oslo.


FBRCD-22: Suites à Violoncello Solo senza Basso by J.S. Bach.
Øyvind Gimse, cello.
Recording from Hof kirke in Solør.